Local SEO tips for Pubs & Restaurants
I can't stress the importance of having a clear and concise strategy for local Search Engine Optimisation (SEO) for pubs and restaurants. It doesn't matter if you are in central London or in the middle of nowhere. The importance of gaining access to Google Maps Local 3-Pack is essential if you want a steady flow of new customers booking a table or popping in for lunch and drinks.
FIRST, WHAT ARE GOOGLE MAPS LOCAL 3-PACK AND WHY IS IT SO IMPORTANT?!
Open Google on your phone and type in pub or restaurant. What appears smack bang at the top of the search. So apparent that you simply don't want to engage with the classic SERP options. If your establishment can warrant a place in the 3-pack the acquisition of new customers is going to skyrocket and so will covers at your restaurant. Something important to note, depending on where you are located and doing the search the outcome will change. If you are sitting in your pub and searching pubs in Google the likelihood (you'd hope!) is that your venue will appear at the top. That absolutely doesn't mean you have cracked local SEO. You want to make your restaurant/ pub so damn appealing to Google that it's going to rank you within the top three positions as much as possible within a 3-mile radius. And below are my top 3 tips for achieving this result:
01 . You need to have a solid star rating.
I've worked with companies like Reputation and Feed-it-back with my clients. Most recently launching Reputation within Young's & Co to their 230+ pubs. What did Reputation have at the top of their impact algorithm? Google Review Star Rating.
The average review rating for pubs and restaurants is approximately 4.3 stars. If you are below this number, you have a dual negative coming your way. Google is not going to trust that you are going to deliver a good enough experience to their client (the person doing the search) and is unlikely going to give you one of those revenue-generating top 3 spaces.
Additionally, if a customer does find your listing your chance of converting them into a table booking is going to dwindle. The customer will compare your rating with different restaurants and if they have a higher review score your competitor is now in the driving seat to secure that booking.
But how do you increase your Google Review Rating?
This doesn't warrant any special consultation you give outstanding service to every customer that dines with you. But hospitality isn't like that, not every customer is going to have a fantastic experience. And I hear you say those are the ones that leave reviews! Well, that could be because you are not asking enough customers to leave reviews. You are hoping that they just do it. Here are some options:
Ensure you have your automated responses switched on within your booking platforms or CRM system. The majority of table booking management systems will have this as a default feature. Make sure you have a hyperlink to your Google Review a link can be found in your Google Business profile. I'd recommend pushing all your reviews to Google if you are a pub or restaurant. There is still importance for hotels or destination restaurants on TripAdvisor. But for pubs and restaurants the ROI in ranking high in Google, compared to TripAdvisor is substantially more. If you try and deliver both, the likelihood is your rank mediocre in both.
Slightly more advanced automation
Get smarter at your automation. If you have a frequency of visit option within your CRM/ Email platform, when a customer turns into a frequent/ regular, send them an added value promo (entice another visit) and include a request for a Google Review. They obviously like coming to your pub, so therefore, ask them to leave a review it will very likely be positive.
Ask your friends, family, and team members to leave reviews. But don't ask them all at the same time. If you average 1 review every 4 weeks and over 1 week you receive 40 reviews, Google will see that as suspicious and potentially downgrade your listing. If you are going to take this approach, then do it consistently over a longer period of time. This is also a great opportunity to get keywords into the reviews for example, do you want to rank higher for a breakfast keyword? Or Afternoon Tea.. Ask them to include this in the review. But make it sounds genuine… don't just write Afternoon Tea 50 times.
There are still lots you can do with your team members whether that is printed material given with the bill. Or staff incentives. Or potentially giving guests at the bar a discount if they leave a review
Having a clear strategy to increase your Review Rating to 4.4 or higher is paramount for being ranked highly for keywords like restaurants and pubs, especially if you are in a competitive area close to a high street.
02 . Optimise your Google Business Listing.
You'll hear lots of digital marketing gurus state this as important. But what does it mean?! It means engage and update as much as possible with your account. But what does that mean?!
You'll hear lots of digital marketing gurus state this as important. But what does it mean?! It means engage and update as much as possible with your account. But what does that mean?!
Respond to the reviews. Most operators have been trained that this is just for guest recovery. Which it is, and that is incredibly important. But by replying to every review good or bad you are telling Google that you are active, that you care, and that you are engaging with your customer base. These are all trust factors that Google cares about. Your reviews, especially your positive reviews can be templated for speed but make multiple different options. Google will want to see some variations.
You can add updates including offers within your listing. If you have a solid content strategy within Facebook/ Instagram/ Tik-Tok then just duplicate it into this channel. It will tell Google that you are active, that you care, and that you are engaging with your customer base (see the trend). But it will also tell your customers about your pub/restaurant's special offers and what is happening. Next time you are on your phone open the Google Maps app and scroll down to Latest in the Area you'll see a host of positive and negative reviews about restaurants/ pubs or posts from restaurant/ pubs which can help your brand awareness. Also, if you are posting regularly within Google, when a customer performs a branded keyword search those posts appear as part of the user journey when scrolling down the page this will also help with increasing the chances of the customer booking a table.
Update the menu one item, by one item.
This one is a little bit annoying as it's a proper admin task. Add your menus to your listing. And update within the listing when you update them internally. Unless it's weekly – that probably is too much to achieve this resource ROI. By updating this area it is another way of telling Google that you are active, that you care, and that you are engaging with your customer base giving it trust that it should rank you highly. And it tells Google a whole host of little tidbits of information. Do you have a Breakfast menu, do you sell lots of burgers or perhaps you have a surprising amount of vegan food on your menu all information you will be telling the biggest search engine in the world.
It's relatively simple – Google's strategy is ensuring that the information it provides is up to date. Tell Google that your listing is!
03 . Review your citations. Update your Citations. Make another Google Listing if you have a hotel for your restaurant or pub.
Check for any duplication
This will hopefully not be a problem for your venue. But if you have a historic pub that has changed hands many times or a restaurant that has rebranded throughout the years. Then it might be there could be duplicated listings at your listed address. This is going to red flag to Google as it won't fully trust your listing as there are two options! This is often not obvious to the owner/ operator/ digital marketer as Google will show a different list of options on the map and because you engage with your listing it will show yours over the potential duplicate. You need to do some digging or use some software to check.
Ensure your Citations are all consistent
Google will review other websites to ensure the information it has about you is correct. The more listings that have the same information, the better. Therefore, claim as many listings as you can and ensure the information is correct. For example, claim your Bing listing side note, this can be a treasure trove of revenue as it's not as competitive and the older generation uses it (they don't know how to change the default search engine on their Windows PC!) Anyway, there is a possibility that the information is wrong on these listings including the map pin. This again is a red flag for Google and if Google doesn't fully trust you are where you say you are, they won't want to rank you highly.
Make another Google Listing
Make another Google listing. At Young's & Co pub group they have over 700+ bedrooms within their hotels. And the listings were always defaulting to hotel first as Google loves to show room availability and can generate large sums of money from this channel. This was having a detrimental result on their keywords for pubs and restaurants. Making another listing which would be focused around their pubs enabled a further reach as you had a dual threat and helped with conversions as you had the options of reserve a table on your listing. If you do decide to make another listing, it is paramount you have a clear strategy as you need to ensure you have the resource and the capabilities to create a steady stream of reviews for both listings.
And there you have it. My top three tips for securing your restaurant or pub ranks within Google Maps Local 3-Pack. I really can't stress enough the importance of having a strong digital marketing strategy for local SEO it is one of the most effective ways in customer acquisition.
As a freelance/ digital marketing consultant and you need any help in improving your local search ranking, give me a call. It's a strategy I can put together and have a host of trusted and skilled freelancers who can complete admin tasks at a minimal rate. Ensuring that costs are kept low, and ROI is high!
I've worked with pubs for close to 15 years and when you've worked on the bar and in the kitchen, it gives you an accurate understanding of the limitations of the resource for completing digital marketing tasks, especially social media.
read more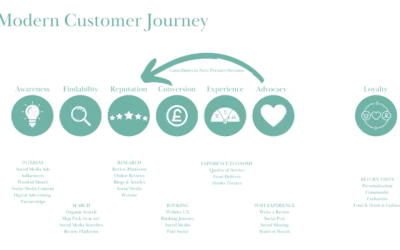 The importance of having a carefully curated selection of systems to maximise your digital marketing strategy is paramount to your pub or restaurant's success.
read more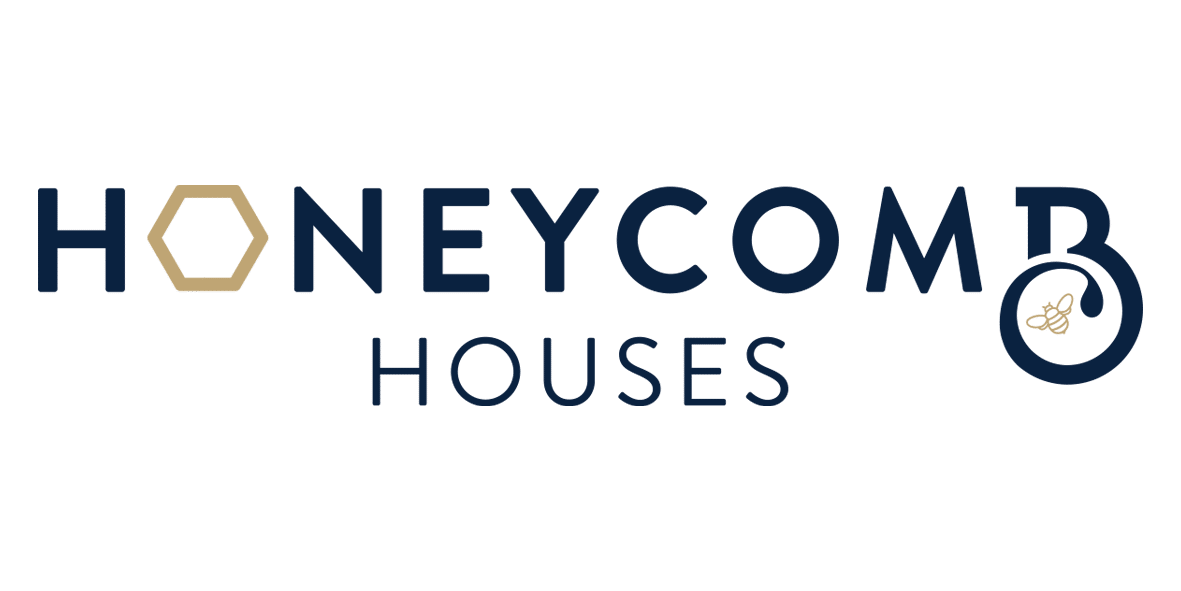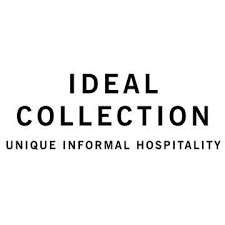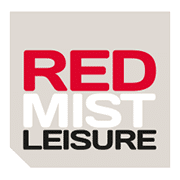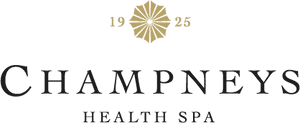 Let's Chat About Digital Marketing
Use the contact form or feel free to call or WhatsApp 07887413897 or email hello@danielturnerdigital.marketing.