The Importance of your Digital Marketing Tech Stack for Pubs & Restaurants
The importance of having a carefully curated selection of systems to maximise your digital marketing strategy is paramount to your pub or restaurant's success. Without them you won't be efficient enough at producing enough marketing output and/ or that output will not be of high enough quality to convert potential customers to book those dining tables in your restaurant!
I remember 15-odd years ago that many systems were working as silos, not connected to each other and if you wanted to share data between them it was a lengthy process of exporting, matching the templates, and importing to the different marketing systems. As a Digital Marketing Executive, I had a whole host of different Excel Sheets full of customer data saved to my laptop. And I'm pretty sure I never had a password set up on my laptop for a number of years.. Those certainly were the days before GDPR/ data compliance – FYI I'm incredibly secure now when handling customer data!!
Thankfully in the modern times of digital marketing, the different software companies have integrations set up between each other, resulting in either data being passed within minutes or in larger-scale transfers overnight. But this means choosing your tech stack is paramount, as the integrations between each software might be slightly different. Additionally, your marketing strategy could result in a different selection of providers as they have set up their tools in different ways to give them a point of difference. Therefore, even though I'm giving you my favorites, they might not be suitable for your pub or restaurant – get in touch and we can discuss what would be best for your operation.
Customer Relationship Manager (CRM) – Acteol/ Atreemo
I'm not sure if it's called Acteol or Atreemo but this is an amazing system. There are several other fantastic systems, notably Airship and Sprout but Acteol/ Atreemo is just a goldmine for digital marketers.
Collecting customer data to maximise a Single Customer View
Their ability to collect customer data is market leading, for example, their table matching script. This is where they will simply take a restaurant table booking and marry it up with the basket data within your EPOS system.. How? By reviewing the restaurant table booking information. E.g. Daniel Turner has a table booked for food at 7.30pm on March 13th. It then simply reviews the till data to find a ticket that was submitted to the bar and kitchen around that time. And, hey presto, you know what I've ordered and how much I've spent. This adds a huge amount of data to their Single Customer View (SCV), do I have children, like red wine? All things that can help you personalize your communications or create effective automated campaigns.
Creating segmentation via their Data Tree
Data Tree, anyone who has used Acteol and is a data geek like me, knows how reviewing marketing data can inspire several different strategies and digital campaigns. Perhaps, I want to find an audience that is:
Female
Who is 72 years old
Purchased a delightful Aftershock shot within the last 6 months
Only orders via our pub's mobile app
A birthday within the next month
Lives in I.O.W postcode
But excluding the devious 72-year-olds who order black-flavoured Aftershock
Obviously, your end audience size will be limited if you select these segments, but you get my drift.. The possibilities are endless because of the quality of different data points collected and the ability to analyse them.
I could continue to explain how many benefits Acteol would bring to your pub or restaurant, but I'll include just one more, which is their openness to work with other software providers. As many Customer Relationship Managers will have taken a limited amount of data from other software providers, Acteol will most of the time take everything. But what's more, they try and take the data as quickly as possible potentially instantly. That's important because if you want to try and provide real-time communication to your guests you must have integrations that pass data immediately. For example, if someone checks into a hotel room you can fire off communication based on their stay: what you'd recommend for dinner and potentially directions to their hotel room. All based on the data from their Single Customer View
Mobile App Order & Pay and Loyalty System – Pepper
A mobile app can change your whole pub/ restaurant's digital marketing strategy – if done correctly. I'm not sure if Covid was a good or bad thing for mobile apps. It significantly sped up the adoption due to the trading restriction the terrible pandemic brought onto the hospitality sector. However, the majority were launched without much thought or strategy. Which resulted in poor implementation for kitchen and bar teams and customers. If done correctly, it can help increase average spend per head, increase customer experience, and reduce the reliance on people within your business- which is unfortunately, something pubs and restaurants need to do (because there are not enough humans!)
Another Digital Marketing Channel
The team at Pepper has created an app that can create a significant output for your digital marketing campaigns. Having the ability to simply send app notifications is a surefire way of getting a message to your database yes, it's a little more invasive than an email but done in the correct way it can add value to the guest.
For example, let's integrate Pepper into Acteol. Now, this system has a funky integration. You can use Acteol's data tree and voucher manager to create segmented and highly personlised app notifications which are sent via Pepper to the guest with a surprise and delight added value voucher/ gift. I'll try to explain this better; I could invite someone to an Aperol Spritz Summer Party at your pub with a bog standard app notification invite – You are invited to generic pub name on March 13th to our Aperol Spritz garden party. We hope you can make it! or via Acteol and Pepper, you could send an app notification invite with first name personalization you are invited to generic pub name on March 13th to our Aperol Spritz garden party. To get you in the party mood we've added a complimentary Aperol Spritz to your loyalty wallet. You could only send that app notification to those who didn't open the email campaign, or potentially, those that have purchased a gin or Aperol in the last 6 months.. As I said the options are endless.
Customise the user journey for each customer group
To ensure I don't bore you too much, I'll just include one more. There are lots more! But I love the ability to customize the customer's app's home page. It's so simple display different communications to different customers. If it is their first time using the app, make it simple and uncomplicated. Or perhaps another customer group has high importance of brand authenticity thus, create a module that displays the important work you do for the environment or local community.
As digital marketers, we are often guilty of doing lots of creative work but don't have enough marketing channels to tell enough people about our pub or restaurant's fantastic campaigns. Pepper's mobile app can make this a primary channel to get personalised communication to make customers highly engaged with your brand.
Table Booking Software – Design my Night/ Collins
Table booking software is now essential for pubs or restaurant that offers food. Customers expect to be able to book tables online. Fundamentally people will avoid anything to speak to other people.
But finding software that adds value to your customer's booking experience whilst also ensuring it doesn't hamper the operational efficiency of a busy restaurant is vital.
I'll go through just two reasons I like Design my Night's Collins table bookings.
Ability to upsell every customer on different occasions
An underutilised area within Collins is their pre-order function. This is where during the booking journey or after the completion of the booking the system can automatically start the upsell process. For tables of 2 on a Friday or Saturday night, it could recommend a bottle of Champagne or a high-end red wine. Or one of my favourites is for a table of 6 or more on a Sunday it could recommend a high quality, high price point sharing Sunday roast joint. Just taking into consideration the two examples, gives you an idea of the options you could create for your whole week. You can take part or full payment, create a cut-off for when the pre-order is available, and many more settings to make this as agile as required. To have a highly profitable restaurant or pub, you need to make every touchpoint count ensuring every sales opportunity is maximized. Using this feature to its fullest can result in a table's Average Spend Per Head being substantially higher than those that do not have this included in their table booking flow.
This is where you decide on the number of covers that can be booked in the restaurant for a particular time slot. For example, between 7-7.15 pm, 10 covers are to be booked automatically by the system. But that might only allow 8 as it won't allow any more than 10 covers (a table of 4 couldn't book). But what happens if you set too many covers, and everyone books for 7pm and it floods your bar and kitchen teams? But perhaps you set the cover count too low during the peak times and you don't get enough customers booking on the shoulder times. An advanced table booking software like Design my Night needs to be thoughtfully set up with math's and hospitality expertise I've corrected table booking arrival flow software that has taken a pub from 40k a week straight up to £70k a week. Getting limited arrivals correctly set up is essential. It sounds scary, but it's an opportunity to seriously increase sales as the system is assigning or recommending the best times to the guests to maximise your restaurant's efficiency. Setup incorrectly and you'll end up doing one sitting with guests turning up all at the same time making your whole team busy fools whilst not giving the customer a particularly pleasing experience.
These are just three of my preferred partners and that's not taking into consideration what the restaurant or pub's digital marketing strategy is. There are plenty more different software providers who are fantastic at what they do and might be even better suited to your goals. Additionally, this doesn't cover the whole tech stack with many areas not discussed.
Digital Marketing Agency for Pubs and Restaurants
If you do want to have an informal chat about your systems, feel free to drop me an email hello@danielturnerdigital.marketing or drop me a call/ WhatsApp on 07887413897. I pride myself on delivering an alternative digital marketing pub and restaurant agency. What's the alternative part? I don't hire anyone; I have a black book of market-leading digital marketing freelancers who work for substantially lower costs than a UK-based employee. For example, I've got many web developers in India that are incredible and a copywriter that's currently touring Asia. Taking this approach means I maximise your budget to maximise the ROI.
I've worked with pubs for close to 15 years and when you've worked on the bar and in the kitchen, it gives you an accurate understanding of the limitations of the resource for completing digital marketing tasks, especially social media.
read more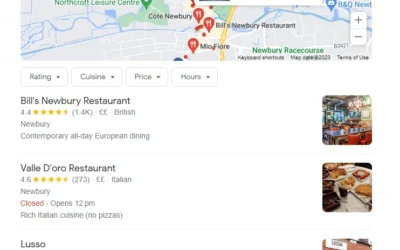 The importance of gaining access to Google Maps Local 3-Pack is essential if you want a steady flow of new customers booking a table or popping in for lunch and drinks.
read more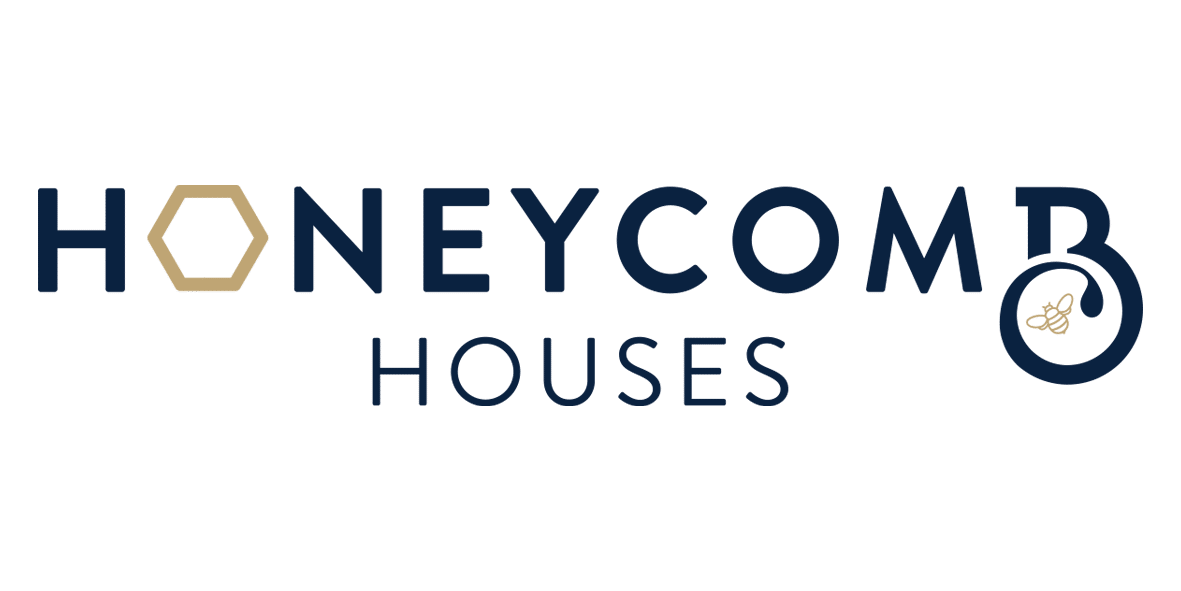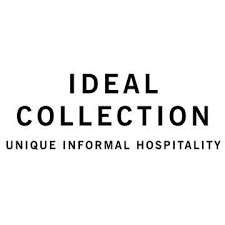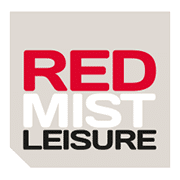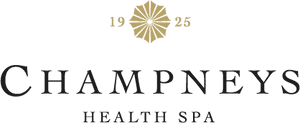 Let's Chat About Digital Marketing
Use the contact form or feel free to call or WhatsApp 07887413897 or email hello@danielturnerdigital.marketing.